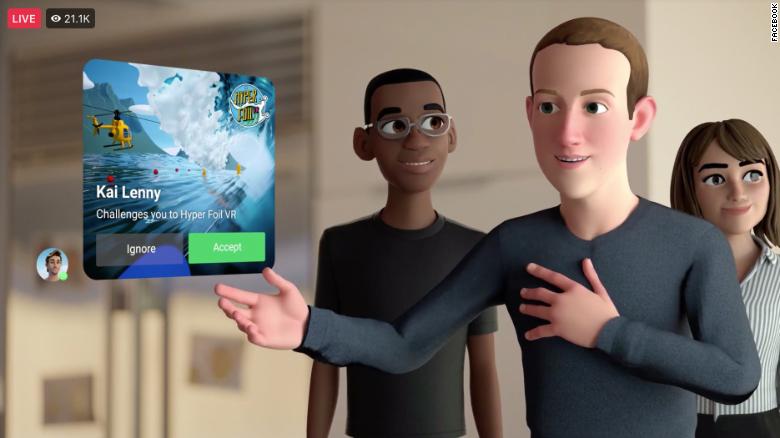 The first time I really understood Mark Zuckerberg's ambition was when he announced Facebook login. I had been developing prototypes on the Facebook platform for a bit but the idea that Facebook would scale its infrastructure to support login buttons and the friend graph everywhere on the internet blew my mind.
Whatever you may want to accuse Mark Zuckerberg of, lack of ambition cannot be one of them. And he pairs that with an uncanny ability to be right in the long term while being ridiculed by folks steeped in the conventional wisdom of the time (Instagram for a billion? WhatsApp for 18B?)
So I am mulling over Facebook's pivot to the Metaverse pretty carefully. While I am excited about the possibility of the Metaverse, and having previously worked with VR for a couple of years, do find it a lot of fun, I am not convinced of Facebook's current idea of the Metaverse in general or Horizon in particular.
Metaverse, metaverse and Horizon
So there are 3 ideas that often get intertwined in my head:
The metaverse (lowercase m) – A realm that merged digital and physical as originally defined by Neal Stephenson and imagined by a lot of technology pioneers since.
The Metaverse – As imagined by Meta: a constellation of VR specific apps that people will jump around. Guess we can call it the Meta-Metaverse, not confusing at all
Horizon – a VR social app. Horizon is also feels like a metaverse … that lives inside a larger Metaverse? Kinda like Facebook on the internet, or it would be if only Facebook could allow what pages could go on the real internet.
Meta-Metaverse
My primary gripe with the larger Meta-Metaverse is the app model. The iPhone, when it launched, launched with a lot of content: the entire internet. One of the biggest joys of owning the original iPhone was the ability to use the web, not a neutered mobile-centric version. Over time, native apps supplanted web experiences by delivering more dedicated versions of the experience, but that came afterwards.

The problem with going app-first is that it is hard given the current SDKs and workflows. And while WebVR kinda helps, there are very few tools that let novices design good VR experiences. This makes making VR apps expensive and since the only apps that make money on VR currently are games, VR starts feeling more like a game console than a smartphone.
Meta's primary goal needs to be to figure out a way to bring the web into VR.
Of course, the challenge is that the web isn't really designed for VR, just as the 2006 internet wasn't really designed for mobile users. But you gotta pull a page out of Apple's book and create UI elements around those limitations. Just as the iPhone replaced the combo box with the iconic tumbler wheel.
Oculus should supply a whole range of controls that replace web elements and offer opportunities to interact with content in a VR-specific way, for example:
Create a VR specific form controls that replace on-page controls like combo-boxes, text inputs, date-fields etc. Not just functional but fun to use.
Convert on-page text to speech
Open image carousels automatically
Make embedded video that you can control (i.e not YouTube embeds…unless you can) open in the virtual theater experience. Fill the virtual theater with others who are watching the video at the same time
Allow web developers to control the above aspects via html meta-tags
etc etc…
Basically do everything to break outside the 2d window that current VR browsers offer. I think there is a lot of experiments that can be done there.
Horizon
The primary challenge to Horizon I feel is the synchronous nature of it (at least as shown by the demos shared so far).
Facebook social experiences that became huge were asynchronous. Words with Friends for example was an async version of Scrabble. Farmville didn't require all your friends to be online at the same time. Most of my social experiences today are async.
By contrast, Horizon experiences seem to require everyone to be online and dedicated to the experience (i.e not multitasking) at the same time. The success here would depend on really killer experiences and/or a big leap in VR multi-tasking capabilities, both technically (i.e being able to run many apps at the same time) and experientially.
We don't know much about Horizon yet, so I'll end with my feeling that Horizon feels very reminiscent of the web portals where you could interact with a few dedicated experiences. In the long run, that isn't what is going to win.
… guess we'll see…
I think it's interesting to realize that I am now much older than when I first got on Facebook and might be lacking the less-critical optimism that you need in the early days of any technology. But, like most geeks I guess, I have always enjoyed the idea of a metaverse. I just think it needs to be a very different thing than currently being imagined.
Or I could be wrong and will be eating these words in 5 years or so ⏰