Drumroll!!! The next GDG Philly meetup will the 🎉100th official meetup!!!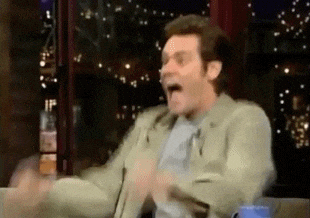 And we have a good one lined up with some of the biggest tech leaders in Philly on a panel on managing your career as a technologist. If you are a developer or are looking to become one, you should definitely sign up.
For me it's certainly a time for some celebration and reflection. Corey and I started Philly GDG, or rather its previous incarnation, AndroidPhilly, in 2011 when both of us had just about started working on Android and realized there wasn't a local community where we could learn from each other. And considering how minimal technical documentation and user experience guidelines were back then, a local community was sorely needed. The group transitioned to an official GDG at some point which meant we got a lot more support from Google in terms of speakers and schwag.
Thinking back, there are a lot of things that worked well. The consistency of the day (last Wed of every month) and location (Comcast Center) every month definitely was a good idea and built up a monthly habit for the regular members. Comcast was great about sponsoring this event every month since it's inception, and my managers, former and current, were very supportive of letting me run this. Other companies in Philly have been fantastic supporters as well including Promptworks, Chariot, Candidate and others who have hosted or supported us with food and beverages over time.
We are also a better balanced community as far as gender goes with more women participation than a lot of other communities. A lot of credit there goes to Corey for leading the outreach in early days, and always making sure we had women as part of the leads. It's something the current leads, Yash, John and Ruthie, continue to champion.
There have also always been a lot of challenges, some similar to those faced by other groups while others unique to our own. Sourcing speakers every month is hard, specially when your community is much smaller than those in cities like SF and NY. Creating a channel for the community to keep the conversation going has also been challenging with Slack becoming a defacto communities platform that doesn't really work if you aren't paying for it (I am starting to look at other platforms like Discord, but a lot of people may not be willing to install another app). Trying to balance the level of talks has also been a concern: we want to have intro level talks to bring new people in but also more advanced sessions for folks who have been coming here for a while. If you have ideas on any of these, I am all ears.
I made a lot of friends thanks to our group. From other past (Corey, Chuck, Dallas) and present (Yash, John, Ruthie and Kenny) fellow organizers who helped run this group to regular members who have been attending our monthly meetup for years.
I am looking forward to how the group evolves going forward. In the meanwhile, if you are in the neighborhood, join us for our 🎉100th event. It promises to be a great one